AFFIDAVIT FAIL!
Just like the Lis Pendens arriving before the Assignment from Mortgage Electronic Registration Systems, Inc. with 1st Vice President Mark Bishop (who also signs for CityWide Mortgage Corp and America's Wholesale Lender,etc.). There is no Assignment "created" from MERS to BAC Home Loan Servicing LP.
In this Affidavit we have Suzanne M. Haumesser signing as SR. Vice President of BAC Home Loan Servicing, LP. For Owner and Holder of Mortgage and Note, Bank of New York as Trustee for the Certificate Holders CWALT inc Alternative Loan Trust 2006-oa10 mortgage pass through certificates, series 2006-oa10
The Notary is Dolores V. Bald from Erie County, New York.
The day of service August 26. 2010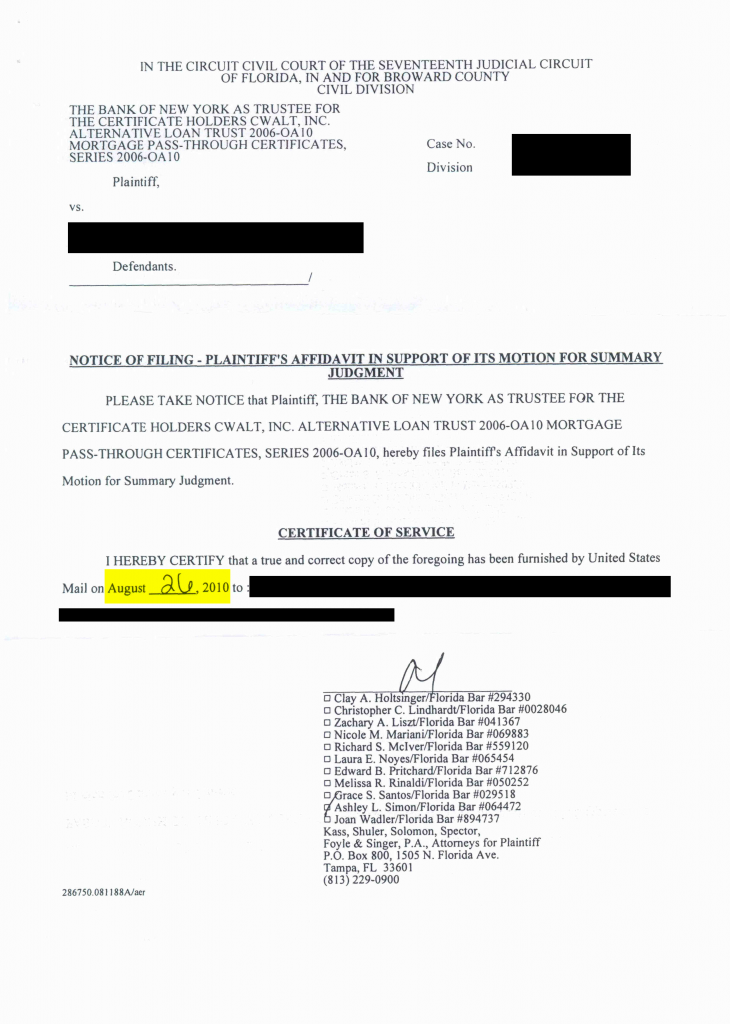 Date showing for the amount due "FEBRUARY 17, 2010"
Signed in California but notarized in New York!

Did Suzanne make a special trip just to sign this in NY?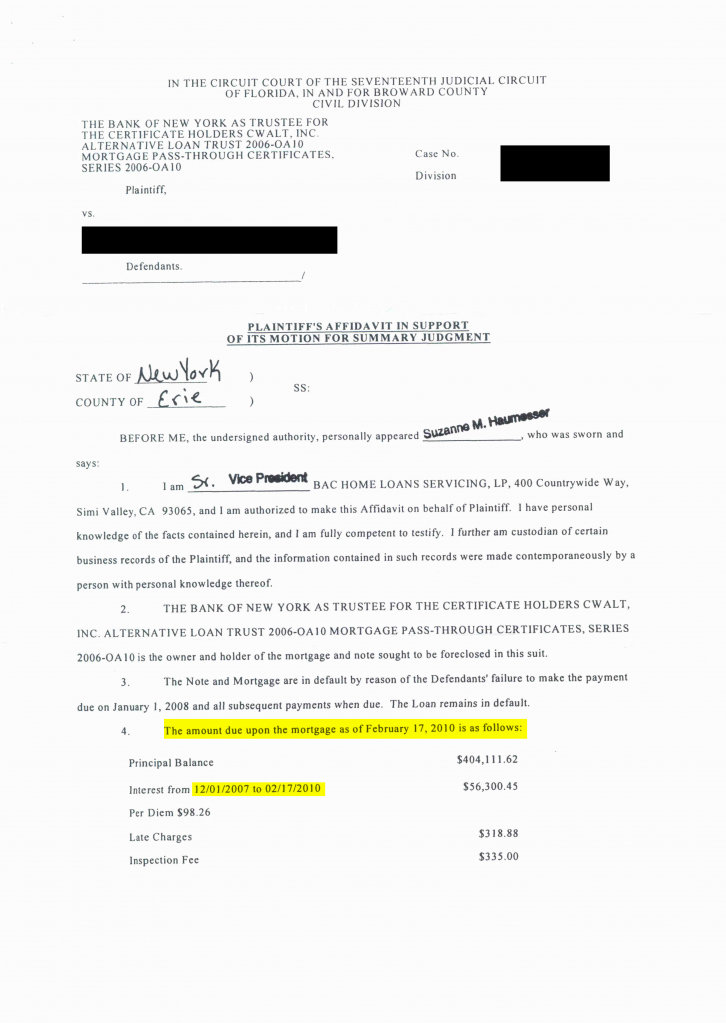 NOW, Take a look at when this was NOTARIZED

DECEMBER 30, 2009 (?08)

months before the

February 17, 2010

tally of the amounts due! It also looks like an 08 instead of a 09. Last the date of service was

August 26, 2010

. C'mon get real! Why does it take all these months?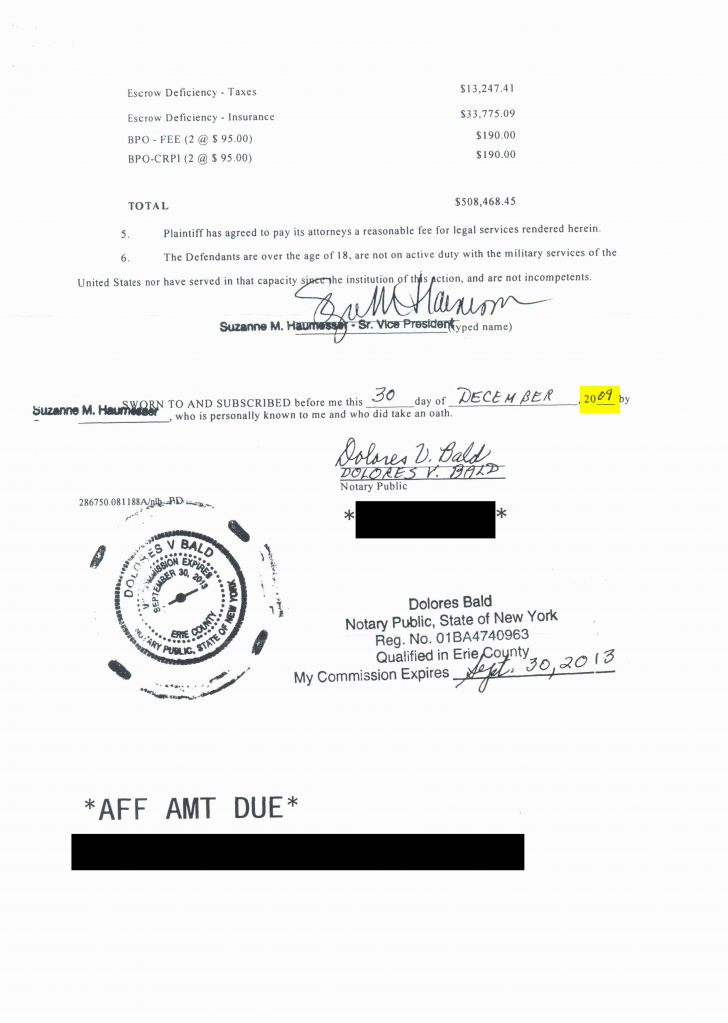 If this was done in 2008 New York Notary Commissions are good for 4 years.


© 2010-19 FORECLOSURE FRAUD | by DinSFLA. All rights reserved.
Comments
comments