Edit: These images below keep going missing!
Question for Mr. Rubio is, exactly who is Foreclosing on you??
Where are the following assignments from  the Original Lender to MORTGAGE ELECTRONIC REGISTRATION SYSTEMS (MERS) to DEUTSCHE NATIONAL TRUST?
Take a look at the Original Mortgage:
See the arrow it clearly states the Lender is AMERIFIRST FINANCIAL, so where are the missing Assignments of the Mortgage that gives DBNT legal standing to file this Lis Pendens??
It is clear that from the face of these documents and a search in Leon County, FL records that there is none!
Law Office of Marshall C. Watson is the foreclosure mill handling this case. Lets see when they plan on filing the missing assignments….we'll be back!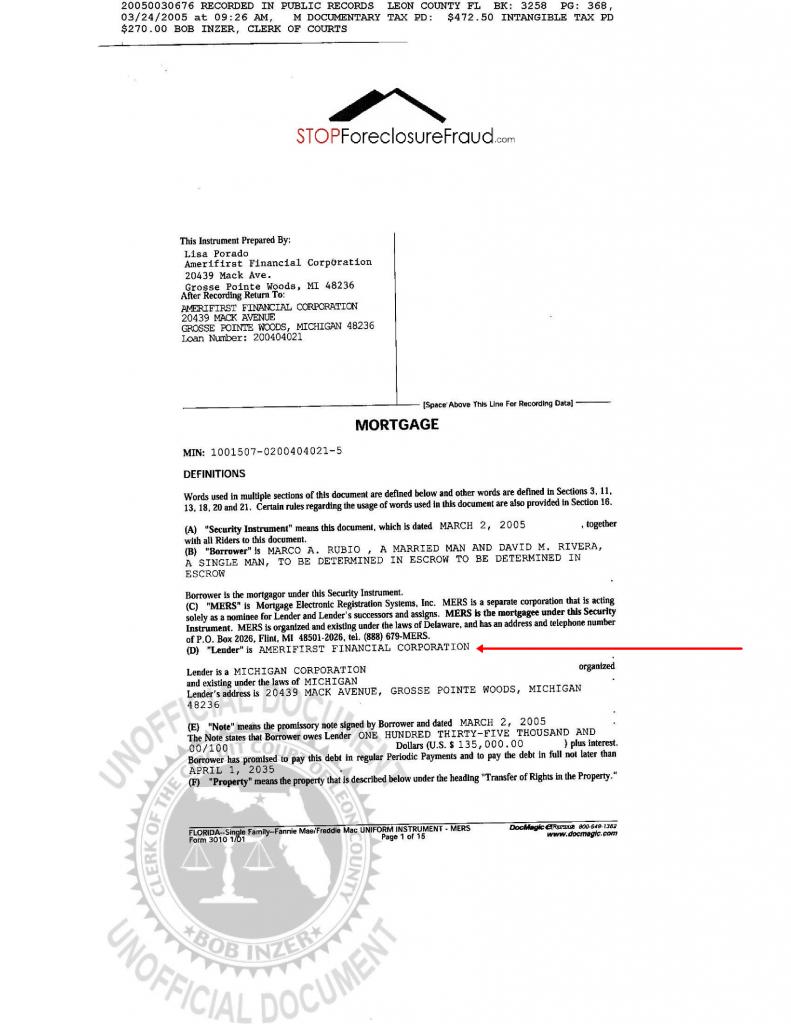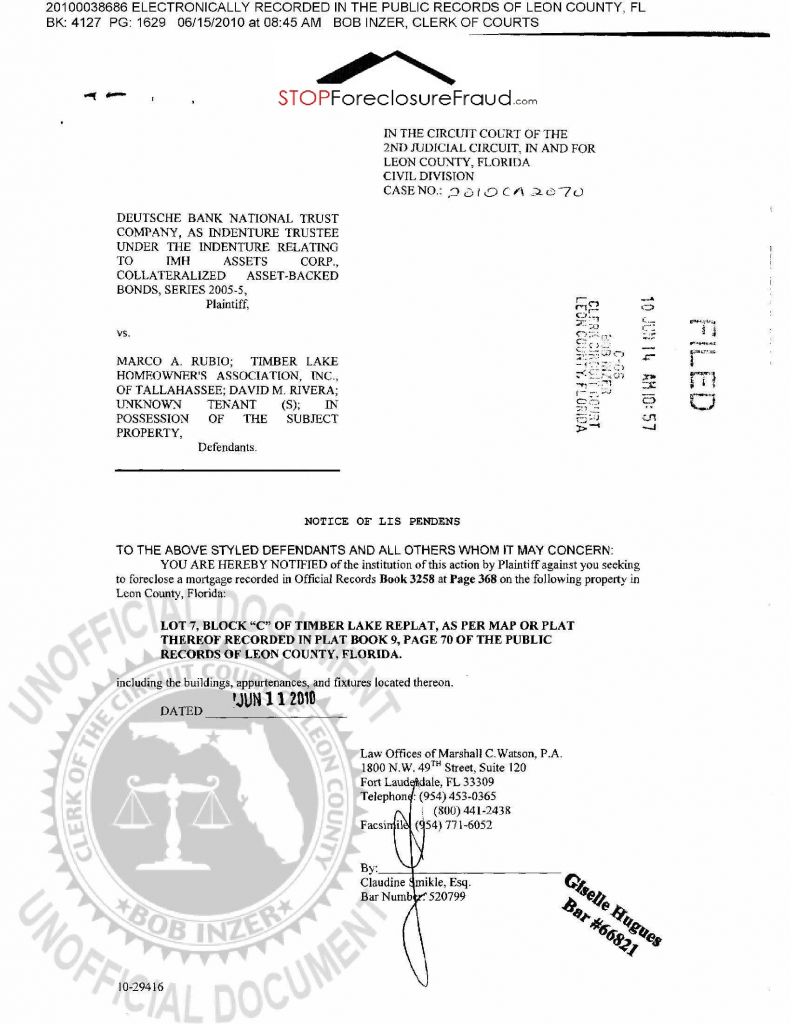 © 2010-19 FORECLOSURE FRAUD | by DinSFLA. All rights reserved.
Comments
comments