These are bogus assignments used to foreclose on your home. Imagine a judge accepting this to let them take the roof off of you.
There was many of these and they are all over the US.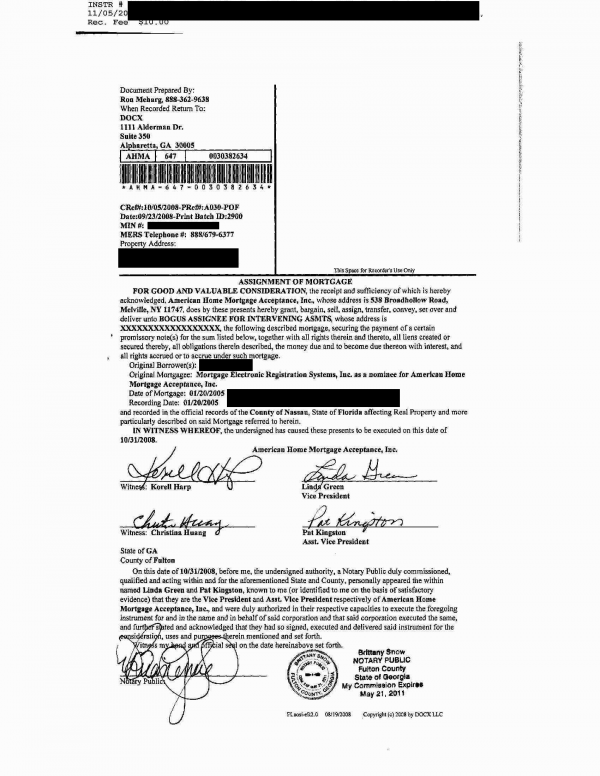 .

© 2010-13 FORECLOSURE FRAUD | by DinSFLA. All rights reserved.
www.StopForeclosureFraud.com
No related posts.